One big family.
As a family-owned business, we believe in expanding our family to include the organizations and families in our community.
We don't just spend time on Painting, Reconstruction and Waterproofing!

PacWest Painting is determined to be an asset to our community. This means that we take care of those around us. Check out what we're doing in San Diego County (and beyond).
 In progress – Paint it Forward
What Is Paint-It-Forward?
Across America, Painting Contractors are joining together to give back to their local communities. The Paint-it-Forward campaign began over 10 years ago after ALLBRiGHT Painting participated in ABC's Extreme Home Makeover. It was so inspirational that they decided to start Paint-It-Forward. Since that time, Paint-It-Forward and similar paint charity programs have been adopted by other painting contractors across the United States and Canada – it has truly grown into a movement!
How Paint-It-Forward Works
Each year we ask our local community to nominate an organization that is in need of painting services but that can't afford it. Once we've received nominations, the PacWest team votes on the candidates and we announce the winner soon after. The recipient receives up to $10,000 worth of free painting services and supplies.
Our employees volunteer their time at each Paint-It-Forward event, which we currently hold at least once a year. We've learned that a freshly painted home, office space or meeting venue can brighten the outlook and bring a little "Painting Happiness" into the lives of the recipients.
Note: Nominations for the Winter 2020 Paint-it-Forward recipient close February 29, 2020.  Nominate an organization now!
Previous Community Events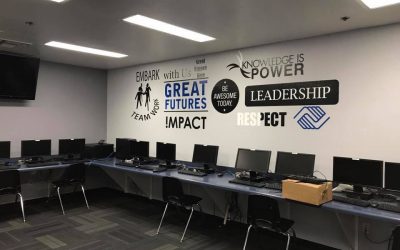 With the help and generosity of the Sherwin Williams Paint Company, PacWest provided paint and supplies to volunteers from North Coast Church to paint and upgrade the interior of the Carlsbad Village Boys and Girls Club. [gallery link="none" size="medium"...
read more
Contact us for all your Commercial Painting, Commercial Reconstruction,
HOA Waterproofing, and General Contracting needs!