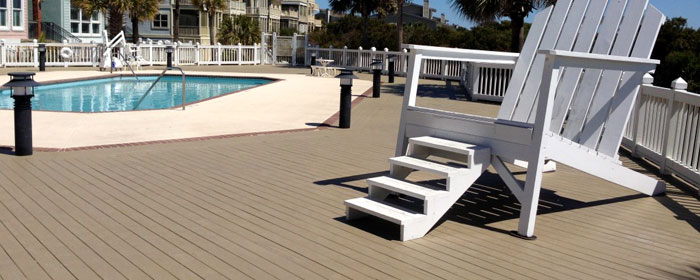 The floor coating contractors at PacWest Paint are committed to providing high-quality deck and floor treatments that are visually appealing yet provide vital protection for your home or business. From industrial coating jobs to small surfaces in the home, our installers understand that no two floors are created equal therefore we take great care in selecting the right products and services to meet your specific needs.
We make the process simple for you; product selection, preparation, application and of course the end result. Whether your project is new construction, restoration or repair—our floor coating specialists can assist you from start-to-finish.
Some Commercial Applications:
Restaurants & Schools
Automotive Dealerships
Industrial Buildings & Warehouses
Some Residential Applications:
Decks & Walkways
Garage Floors & Driveways
Hardscape Floors (Patios & Pool decks)
Types of Deck Coatings
Choosing the right floor treatment is essential. Let our trusted deck and floor contractors recommend the best product for your safety considerations, surface protection and appearance!
Types of coatings include:
Epoxy
Decorative
Polyurethane
Call Us Today for more information or get a FREE Estimate from the experts at PacWest Painting, Inc.