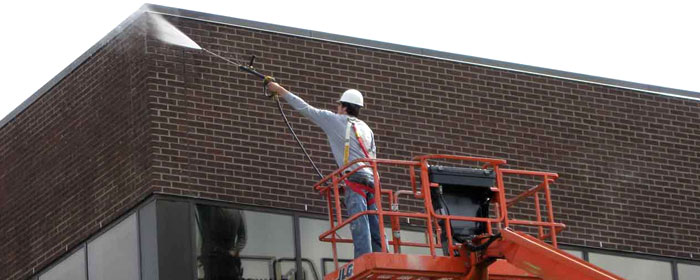 Most home and business owners are unaware of the dramatic difference a professional pressure washing can make on a structure. The expert commercial paint contractors at PacWest Painting, Inc. have been adding value to homes and businesses in San Diego County for years, adding up to 10% to a home's value according to the National Association of Real Estate Appraisers.
Pressure Washing Services
Hiring an experienced pressure washing company with the proper equipment and training is crucial. Whether you need the exterior of your home power washed, decks and siding cleaned or your roof brought back to life—PacWest can assist you with your pressure washing needs.
We can Power Wash the following:
Building Exteriors
Vinyl Siding
Brick
Stone
Stucco
Decks
Gazebos
Algae, Mold & Stain Removal
Let PacWest's pressure wash contractors bring your commercial or residential building back to new. Contact Us Today for a FREE Estimate!