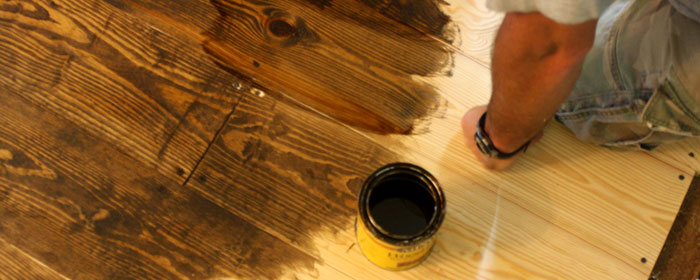 PacWest Painting, Inc. knows that staining is an ideal way to enrich the look of your home or business, as well as protect it from harsh environmental elements such as UV rays and sun damage. Our staining contractors have been serving homeowners in San Diego County with professional staining services for three generations. We take pride in the staining process from preparation to completion. Whether you plan to stain exterior surfaces such as decks and siding or interior surfaces like cabinets and furniture—Pacwest has your staining needs covered.
Common Exterior Staining:
Wood siding and fences
Decks and rails
Doors and windows
Wood sealers
Common Interior Staining:
Cabinets
Doors and windows
Furniture
Clear finishes
Types of Stain
Stains range in color (from light to dark) as well as opacity (opaque to virtually transparent). Choosing the right stain for your project is largely based on the materials and/or surface that the stain is going to be applied. Whether you plan to stain a concrete floor or your home's interior—let PacWest lend their expertise.
Call Us Today for more information or get a FREE Estimate from our specialists!