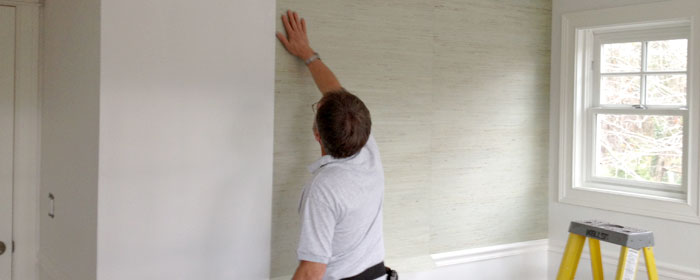 At PacWest Painting, Inc. our wallpaper contractors understand that wallcoverings not only dramatically change the look of your property, but protect and increase its value as well. Our installers are experts using all standard materials such as vinyl, fabric, non-woven, grasscloth and coated wallcoverings. Whether you want the interior rooms of your home to come alive with expanded design and color options or your business to become more welcoming and comfortable—PacWest has you covered.
Wallcovering Removal & Installation
Great care must be taken when installing wallcovering in a residence or commercial building. The process begins with the preparation of the wall or surface. This usually entails the careful removal of old wallpaper covering material, then repairing surface defects such as cracks, dents or nail holes.
Next the surface is primed, sealed or "prep coated". Finally, the new wallpaper is installed and sealed to complete the process and create a seamless new wallcovering for your hallway, lobby, waiting room or personal residence.
Take your interior design to the next level! Let PacWest provide the wallpaper contractors that help you. Contact the expert paint contractors at PacWest Painting today!