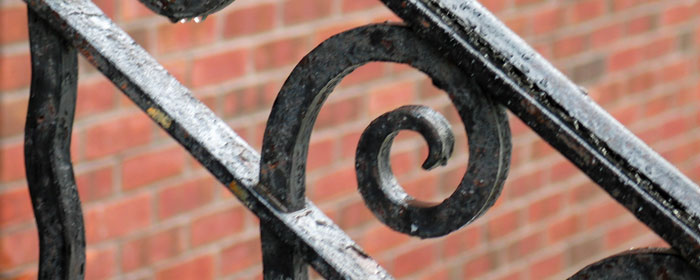 Is your home or business in need of welding or wrought iron repairs? PacWest Painting, Inc. is not only able to repaint your wrought iron, we can also help you improve the aesthetics of your building in a number of different ways—including metal work!
Often referred to as Iron Contractors, the specialists at PacWest Paint can quickly identify the safest and most cost-effective way to repair deteriorating metal on your property. We know the best treatments and procedures to get the job done regardless of whether a structure needs minor repairs such as tightening/loosening stubborn fences, requires weather-proofing (sandblasting and coating) or fully custom metal fabrication.
Wrought iron and welding services we proudly offer:
Fencing
Gates
Railings
Doors
Cast Iron
Ornamental Iron
Aluminum
Spiral Staircases
Pool Fencing
Driveway Gates
General Repairs
Contact one of our professionals today to receive a FREE Estimate on any wrought iron or welding work!