Commercial Painting for New Construction
New construction involves the orchestration of a multitude of different factors, including inspections, subcontractors, trades and more. When new construction is underway, the last thing you need is an unreliable contractor who throws off the timeline by not sticking to the schedule, or who pulls down the project with substandard work. That's why Pacific Western is the painting contractor to call for new construction!
Committed to excellence in every area of our work, Pacific Western is known for being reliable, effective and coordinated. We have a reputation for doing high-quality work on all kinds of commercial painting projects. We paint HOA's, condos, apartments, hotels, restaurants, offices, hospitals, schools, churches and much more.
New Construction Painting Services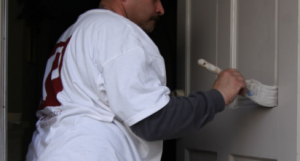 Pacific Western offers a wide range of commercial painting services for new construction in the San Diego area. Of course, we provide all of the obvious services, such as priming and painting new drywall, painting doors and trim, painting wooden siding and stucco, and staining / varnishing wooden surfaces.
In addition to the basics, we offer special painting services for our commercial clients, such as architectural color consultations, industrial coatings, waterproofing, high rise painting, anti-graffiti coatings and wallpaper installation.
Why Choose PacWest for Commercial Painting?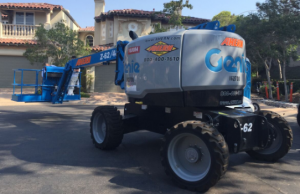 Pacific Western has all of the characteristics you are looking for in a commercial painter on a new construction project:
Safe: We regularly train our painters to ensure everyone is up to date on the best safety practices and proper equipment usage.
Tidy: We take care of a worksite to make sure it is a good working environment for every crew on the project.
Organized: Our communication and scheduling systems enable us to be at the right place at the right time, prepped for the tasks at hand. We are experienced in working with general contractors and other subs, orchestrating our work to mesh with theirs.
Consistent: We take great pains to ensure the quality of our work, so that you can depend on excellent results, every time.
If you have a new construction project, contact Pacific Western for your commercial painting needs. We serve the whole San Diego area, including La Jolla, Escondido, San Marcos, Carlsbad, Oceanside and all the surrounding communities.