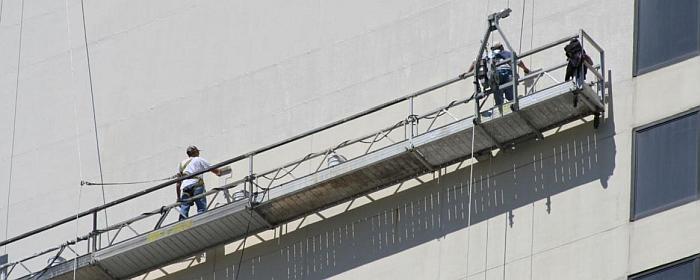 Designed for use on masonry and concrete construction, elastomeric coatings offer an economic and extremely durable alternative to conventional paint. It is common to see these coatings on exterior surfaces – that are exposed to elements of nature – such as roofs, concrete walls and foundations, decks, stucco and more.
Elastomer is a polymer that has both viscosity and elastic properties that allow for the elastomeric coatings to be flexible yet strong. Because of this flexibility the underlying surfaces can 'stretch' creating hairline cracks yet the elastomeric coating will not break or crack.
Benefits of Elastomeric Coatings
Prevents water damage
Covers/hides hairline cracks
Resists efflorescence
Extended warranties (over conventional paint)
Different materials require different techniques (and skillset) to apply them properly. Business and home owners have trusted the paint contractors at PacWest Paint for over three generations to get the job done – and to get it done right! Does your property need interior or exterior painting? Contact PacWest Painting, Inc to discuss your project today.